🔍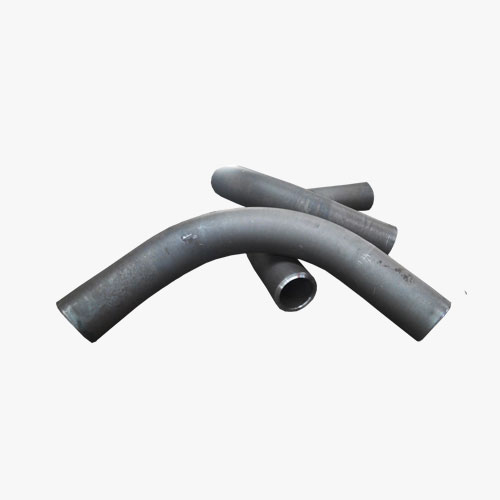 Stainless Steel Pipe Bend
Size: 1/2″~60″
Material: Carbon Steel, Stainless Steel, Duplex Steel, Alloy Steel
Production capacity: 10 Tons per Month
Certificate: CE / ISO / SGS
Port: Shanghai Port
Payment Term: L/C, T/T
Packing: Export standard Plywood Pallets/ free fumigation wooden case.
Description
Buttweld Stainless Steel  Pipe Bend Manufacturer & Exporter.
Estan pipe fittings is a premier stainless steel pipe Bend manufacturer and supplier in China. Based on different materials, our pipe Bends can be sorted into carbon steel Bends, stainless steel Bends, alloy steel Bends, high-strength steel Bends, low-temperature steel Bends, etc.
These products have passed ISO 9001, Pressure Equipment Directive 97/23/EC (PED 97/23/EC), AD2000 Merkblatt W0, and API certification, and are used by NIGC, Petrobras, Pemex, CNPC, Sinopec, and CNOOC. Our pipe Bends have been exported to over 36 countries, including Italy, Germany, Spain, France, Russia, the United States, Brazil, Iran, India, to name just a few.
Buttweld Steel Pipe Bend Specification
Outside Diameter
Seamless Bend (1/2″-32″ DN15-DN800), ERW / Welded / Fabricated Bend (6″-60″ DN150-DN1500)
Wall Thickness -T
3mm – 40mm / SCH5, SCH10, SCH20, SCH30, SCH40, STD, SCH80, XS, SCH60, SCH80, SCH120, SCH140, SCH160, XXS
Bend Angle -Ø
0°~180°
Bending Radius -R
R=2D, 3D, 5D, 6D, 8D, 10D or Custom
Length of the straight -L
Normally between 300mm and 500mm at each end of the bend, or at the customer's design
Value-Added Services
Hot Dipped Galvanizing, Epoxy & FBE Coating, Electro Polish, Sand Blasting, Threading, Soldering
Standards
ASME B16.49-2012, ASME B16.25-2012, ASME B36.10M-2004, ASME B36.19M-2004
SY/T 5257-2012
DL/T 515-2004, GD 2000, GD 87-1101SH/T 3065-2005, SH/T 3408-2012
SY/T 0609-2006, SY/T 0518-2002, SY/T 0510-2010
DL/T 695-2014 GD 2000 GD 87-1101
Classification by use
Line pipe bend (For example API 5L Grade B bend, API 5LX42 bend, API 5LX46 bend, API 5LX52 bend, API 5LX56 bend, API 5LX60 bend, API 5LX65 bend, API 5LX70 bend, API 5LX80 bend, API 5LX90 bend, API 5LX100 bend, API 5LX120 bend), bend for power plant, heating system bend, building bend, etc.
Classification by type
30 degree 3D Bend, 45 degree 3D Bend, 60 degree 3D Bend, 90 degree 3D Bend,
30 degree 4D Bend, 45 degree 4D Bend, 60 degree 4D Bend, 90 degree 4D Bend,
30 degree 5D Bend, 45 degree 5D Bend, 60 degree 5D Bend, 90 degree 5D Bend,
30 degree 6D Bend, 45 degree 6D Bend, 60 degree 6D Bend, 90 degree 6D Bend,
30 degree 8D Bend, 45 degree 8D Bend, 60 degree 8D Bend, 90 degree 8D Bend,
30 degree 10D Bend, 45 degree 10D Bend, 60 degree 10D Bend, 90 degree 10D Bend, and so on.
Buttweld Steel Pipe Bend Material Grades
Stainless Steel:ASTM A403 WP Gr. 304, 304H, 309, 310, 316, 316L, 317L, 321, 347, 904L
Carbon Steel:ASTM A 234 WPB , WPBW, WPHY 42, WPHY 46, WPHY 52, WPH 60, WPHY 65 & WPHY 70.
Low Temperature Carbon Steel:ASTM A420 WPL3, A420 WPL6
Alloy Steel:ASTM / ASME A/SA 234 Gr. WP 1, WP 5, WP 9, WP 11, WP 12, WP 22, WP 91
Duplex Steel:ASTM A 815, ASME SA 815 UNS NO S31803, S32205. S31254,S32750,S32760
Nickel Alloy:ASTM / ASME SB 336 UNS 2200 ( NICKEL 200 ), UNS 2201 (NICKEL 201 ), UNS 4400 (MONEL 400 ), UNS 8020 ( ALLOY 20 / 20 CB 3, UNS 8825 INCONEL (825), UNS 6600 (INCONEL 600 ), UNS 6601 ( INCONEL 601 ), UNS 6625 (INCONEL 625), UNS 10276 ( HASTELLOY C 276 )
Marking & Packing
Buttweld Stainless Steel Pipe Bends are packaged to ensure that there is no damage during transit. In the case of exports, standard export packaging is done in wooden cases. All buttweld Bend fittings are marked with Grade, Lot No, Size, Degree,  and our trademark. On special requests, we can also, make custom marking on our products.
Quality Assurance
At Estan pipe fittings, all buttweld Stainless Steel Pipe Bend are subject to strict inspection at each stage of the production process, from starting material purchasing to product dispatch. They are visually examined for conformity to ASTM, ASME, MSS, DIN, EN, and JIS codes and standards. Upon request, official certified Inspection Agencies can be called in to witness the material reports, dimensions, and quality conformity of products.
Applications:
1. Oil and gas industry
2. Petrochemical industry
3. Power generation industry
4. Pharmaceutical industry
5. Shipbuilding industry
6. Papermaking industry
7. Metallurgy industry